During winter, Adams County, has a wide variety of things for visitors to enjoy while they are in the area.  Please take a moment and look over our calendar of events.  Maybe you'll find something of interest to enjoy while visiting!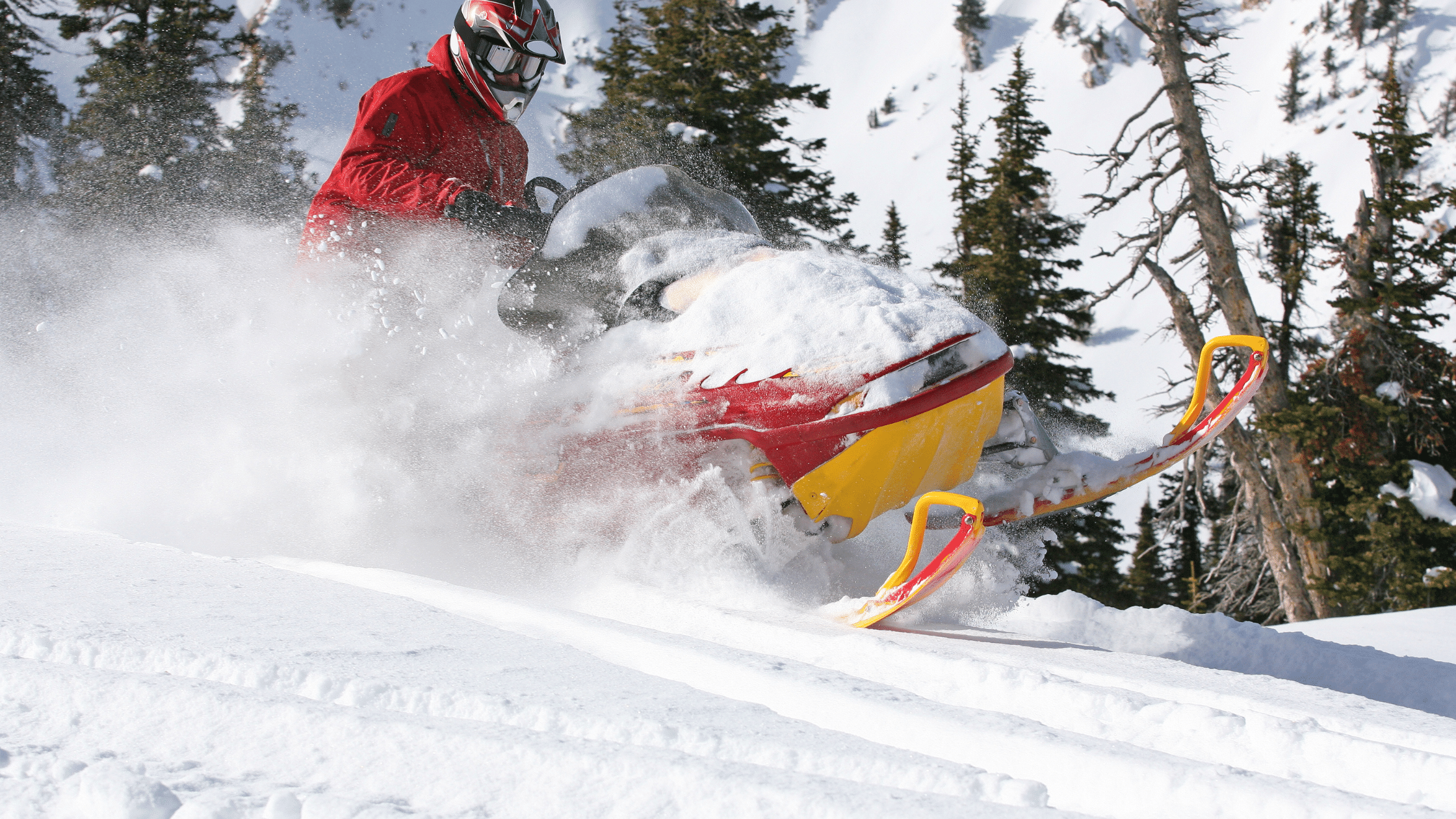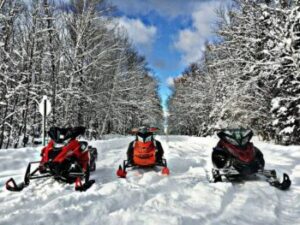 Many Adams County businesses and restaurants have snowmobile parking and loading areas. There are a score of snowmobile clubs and associations.  Area businesses and clubs sponsor several snowmobile races and events during the winter months – and even a couple in summer.
Click Here for current Snowmobiling Trail Conditions.
Adams County boasts over 200 miles of state-funded, well-groomed, well marked snowmobile trails.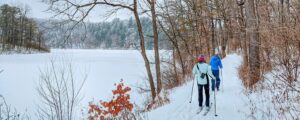 When the golden leaves of autumn have fallen and snow blanket Adams County, the many miles of well-maintained hiking and walking trails lend themselves equally well to the cross country skier or snowshoer.
Offering particularly beautiful winter scenery are Roche-a-Cri State Park and the Van Kuren Trail.  So put away your Nordic Tracks and come experience the real thing.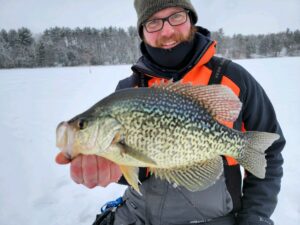 Ice fishing in Adams County is a must for any winter enthusiast. With lakes that vary in size and structure, anyone looking to catch a great meal or one for the wall will have abundant opportunities. Panfish are certainly the most popular fish species targeted in the smaller, easy to access lakes in the county, but gamefish, like walleye and northern pike, are also available to chase on Petenwell and Castle Rock lakes.

Adams County Wisconsin Lakes